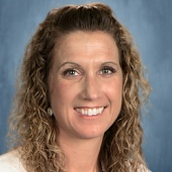 Seniors
October Task
Schedule Senior Meeting with Mr. Dantinne and sign up for Remind text messages

Create FSA ID (need in advance for submitting FAFSA) for both student and a parent

File the FAFSA
Apply to Colleges
Transcript Request
Millington High School has partnered with Parchment to order and send your transcript and other credentials securely.

Order Credentials from Parchment
If you are having trouble accessing your Parchment account, please do not call the Guidance Office or Main Office. You must submit a help ticket through Parchment (select the "Contact Us" tab on their homepage) as Millington High School does not have Parchment student account information, i.e. usernames or passwords.
If TIP eligible, complete your application on the MiSSG website.
Scholarship Info

Scholarship Links & Search Sites
Please refer to your class's Google Classroom page for deadlines and scholarship applications.
| Scholarship Name | Scholarship Amount |
| --- | --- |
| Barb Dawson Memorial Scholarship | $1,500 |
| Bernard H Beal Scholarship | TBD |
| Class of 66 | $1,000 |
| Dick Beckrow Memorial Scholarship | $250 |
| Earl & Dorothy Beagle Memorial Scholarship | |
| Earl Green Jr. Memorial Athletic Scholarship | $500 |
| Frankenmuth CU Millington HS Scholarship | TBD |
| Fullmer Family Scholarship (TCF) | (2) $1,000 |
| Furno Family Scholarship | $500 |
| Houghtaling Family Scholarship (TCF) | $750 |
| John Pedrotti Family Memorial Scholarship | $500 |
| Kaiser Foundation Scholarship | $1,500 |
| Kandace Milostan Memorial Scholarship | $500 |
| Ken Moore Memorial Scholarship (TCF) | $500 |
| Kenna Lynne Peet Memorial Scholarship (TCF) | $1,250 |
| Kiwanis Club of Caro Schloraship | (2) $500 |
| Leo Allard Memorial Scholarship | $250 |
| M.A.R.S.P. Scholarship | $500 |
| Mayville State Bank Scholarship | $1,000 |
| MEA Scholarship State | $1,450 |
| MEA Scholarship Local | $750 |
| Millington Boosters' Club Scholarship | $500 |
| Millington Lion's Club Scholarship-Plaque | $1,000 |
| Millington Masons Scholarship-Lodge #470 | $1,000 |
| Nathan Betzing Memorial Scholarship | $250 |
| Olaf A. Goodell Scholarship (TCF) | $1,000 |
| Ralph & Marceline Bublitz Scholarship (TCF) | (2) $400 |
| Richard Hazel Americanism Scholarship | $800 (1 male & 1 female award) |
| Red Cross Scholarship | |
| Russ Baker Scholarship | $1,000 |
| Student Council Scholarships | |
| Tuscola County Farm Bureau Scholarship | $2,500 |
| | |
Financial Aid Info
List and Information about Scholarships and Grants offered through the State of Michigan
Guidance Resources
Test Prep Resources
Credit Recovery
Course Selection Guide
Post-Secondary Planning Resources
Resource Links
Websites for Match and Search Tools:
Guidebooks: